GUE Instructor resumé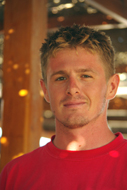 Professional
Public safety diver education, training and volunteer job in OSPRW fire-engine unit, Poland
Full time dive instruction, 2005-2011, ColonaDC, Egypt,
Technical Diving Operations Manager, 2005-2011, ColonaDC, Egypt
Scuba equipment service technician
Test-diver
Education
University School of Physical Education, Poznan, Poland, 2007
Diving Qualifications
GUE Instructor: *Fundy *Rec1 *Rec3 *Tech1 *Tech1+ *DPV
GUE diver: *Tech2+ *Cave1
Other: *IANTD Instructor *PADI Instructor *Gas Blender Instructor *CCR Diver
Diving Experience
Diving since 1998, and diving professionally since 2003. Diving and teaching divers as a full-time job since 2005.
2500+ dives logged over the years, incuding staged decompression dives, mixed gasses, multiple DPVs. Explored the deep shipwrecks found in the Red Sea, including the british steamer SS Maidan and many more.
Community Involvement
HEPCA (Hurghada Environmental Protection & Conservation Agency), member and supporting activist
Founder of GUE Egypt initiative and project founder/participant. Projects cooperation with HEPCA (environmental NGO in the Red Sea) and CDWS (Chamber of Diving and Watersports) in Egypt.
Special interests
Rebreather technology
Underwater imaging
Competition swimming/triathlon
Publications
Series of articles in Polish diving magazines "Wielki Blekit" and "Nurkowanie"
Languages
Polish
English
French (basic)
German (basic)
Additional Info

Age 30+ :)